This past weekend I attended the IDEA World Fitness and Nutrition Convention exhibitor hall. There were some crazy awesome workout exhibitors but I was mostly interested in the Nutrition Expo!
I was pleasantly surprised to find some delicious new foods, and I ran into some famous celebrities!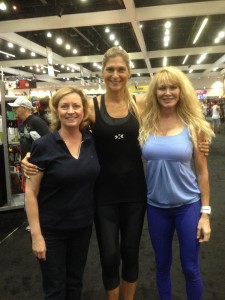 It's U.S. Olympic volleyball star Gabrielle Reece! No, I'm not standing in a hole, she's 6'3! And with us is my just short of famous friend Jini Cicero, an awesome personal trainer who has worked with Gene Simmons and other notables. Check out her site at www.jinifit.com
I get excited when I learn of new healthy products especially when they are absolutely delicious.
And, the IDEA World Fitness and Nutrition expo hall did not disappoint. I'm going to share a few of my favorite healthy brand discoveries.
First up is TeaOnic. "Brewing Better Health One Bottle at a Time." The yummy teas come in many varieties to address specific physical health conditions. Whether it's problems with the adrenals, skin, hair, gut or brain, there is a tea for you. Visit their website and support this young company which is headed by mother and daughter team Fleur and Desiree. www.teaonic.com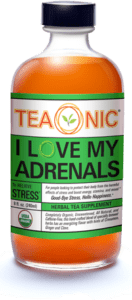 Laura's Lean Beef is not new to me, but may be to you. I just have to share! I've been buying Laura's for years. Laura began experimenting with lean, gourmet breeds of cattle like Limousin and Charolais, and made a commitment to raise the cattle without hormones or antibiotics. She also strongly believes that sustainable farming practices and humane treatment produce happier animals and healthier food. I couldn't agree more. The best part is, you don't have to break the bank for this healthy lean beef. Laura's is now carried in 7000 stores nationwide, including my favorite stomping grounds, Ralph's. You can find Steak, Ground Beef, Beef Jerky and Deli Meats. The lean cuts are 92% and extra lean is 96%. This means low fat and low saturated fat. Laura's Lean Beef has been doing it right for 30 years! Show them some love. Heck, show yourself some love!  http://www.laurasleanbeef.com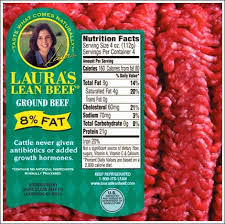 Normally I wouldn't recommend bottled salad dressing but Tessemae's has a winner!  With most of their dressings containing only 5-7 ingredients, nothing artificial  at all and full of flavor, these salad dressings will get any picky eater to eat their veggies. The ingredients below reflect a healthy dressing. Yes… "healthy" and "ranch dressing" can be used in the same sentence! And, Tessemae has a super-delicious BBQ sauce with zero added sugar, using dates as a sweetener.
Organic coconut milk, lemon juice, mustard (water, mustard seed, vinegar, salt, spices), spices, sea salt, onion powder, organic coconut aminos, garlic powder, apple cider vinegar.
www.tessemaes.com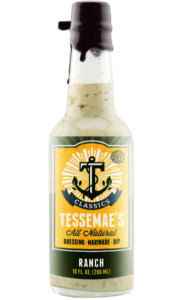 Crazy Richard's Peanut and Almond Butters were also new to me. Yes I did go a little crazy for Crazy Richards! The brand uses 100% peanuts and almonds, no salt, sugar, or trans fats. They are Non-GMO and the containers are BPA free. It doesn't get any better than that… oh wait, yes it does. It's unbelievably delicious! www.crazyrichards.com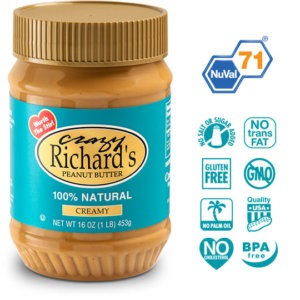 Okay, one more photo to share from the expo. I'm here with international fitness superstar Sarina Jain, the creator of the Masala Bhangra work out. Sarina is known as the Jane Fonda of India. Her workout on the Xertainment stage rocked a packed workout floor and amazed onlookers! Check out the video I posted on my business Facebook page. And while you're there, "like" my page so you can keep up to date with all new health topics I post.  www.facebook.com/holisticnutritionist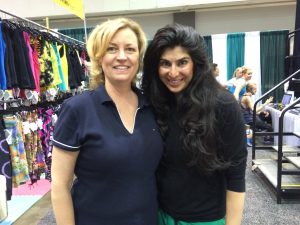 Comments
comments