NUTRITIONIST SAN DIEGO KAREN ROTH
Karen Roth Nutrition is based in the San Diego area with offices in Carlsbad, Sorrento Valley and Mission Valley. For clients outside the area, Karen works remotely via Phone, FaceTime and Skype.
As a Holistic Nutritionist / Certified Nutrition Consultant, Karen Roth, MS, CNC considers the whole person when addressing any health concerns.
Karen shares her knowledge to empower her clients to take control of their health with food and lifestyle choices that best support their specific health condition. She is a believer that every ill health condition can benefit and possibly improve from a solid foundation of healthy foods.
Karen specializes in helping women and men of all ages restore Hormonal Balance the natural way, without pharmaceuticals. The holistic model she follows has been helping individuals for over 20 years. It's simple, easy and most importantly, effective. Over the years, Karen has helped literally hundreds of people improve their health, well being, and quality of life.
Specialties
Diabetes Issues
High Blood Pressure
High Cholesterol
Auto-Immune Disorders
Low Libido
Blood Chemistry Analysis
Gluten Intolerance
High Cholesterol
Digestive Issues
Acne Problems
SAFE AND NATURAL HORMONE BALANCING
For some WOMEN the symptoms of ESTROGEN Imbalance can leave them feeling withdrawn, apathetic and even hopeless. Low TESTOSTERONE levels can lead to moodiness, a loss of confidence, low motivation, and feeling frightened or afraid. PROGESTERONE, when out of balance, can contribute to severe mood swings, vertigo, migraines and irregular cycles.
For MEN, low TESTOSTERONE can lead to erectile dysfunction, insulin resistance, loss of muscle strength and mass, low energy, and weight gain. The imbalance of TESTOSTERONE to ESTROGEN in men can contribute to prostate problems. And if CORTISOL and DHEA are out of balance, men may also experience problems with the nervous and immune systems and may have issues with their blood sugar, leading to diabetes.
There is a very simple and accurate SALIVA TEST I offer to my clients, which, when analyzed by the lab, produces a clear picture of what's going on. If a problem is identified, I then work with my clients on an individual basis to balance their system, not with drugs, but NATURALLY. Sometimes adjustments are as simple as slight changes in diet and lifestyle. Other times, it's a little more involved using herbs to restore balance. Either way, the end result can be life changing.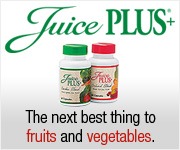 Juice Plus+® is the next best thing to eating fruits and vegetables. Of course, there is no substitute for eating a wide variety of fruits and vegetables. But because most people simply can't, don't, or won't, Juice Plus+® helps fill that gap.
MOST RECENT ARTICLES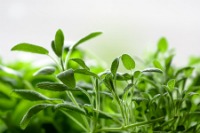 Sage, with its woody stems, grayish leaves, and lovely purplish-blue flowers, is a native perennial of the Northern Mediterranean coast and an herbal member of the mint family. If you're only familiar with Sage for seasoning savory dishes, you're missing out on a fascinating botanical r Read More | Share it now!
read more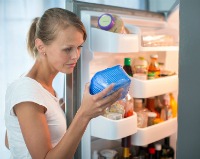 Each day, Americans toss out enough food to fill the Rose Bowl stadium! As much as 40% of edible food in the United States goes uneaten. That's a drain on your wallet of between $28-$43 a month. All that uneaten, but perfectly good food doesn't just lay waste to your budget, it rots in Read More | Share it now!
read more
Karen Roth, MS, CNC
Karen Roth, MS, CNC holds a Masters of Science Degree in Holistic Nutrition from Hawthorn University. She earned her undergraduate degree from UC Irvine. Karen shares her knowledge to empower her clients to take control of their health with food choices that best support their specific health condition.






Karen Roth Nutrition
4010 Sorrento Valley Blvd, #400
San Diego, CA 92121
(858) 255-4576