Heavy metal contamination in seafood is not a new topic. But are you aware of just how toxic some seafood is? With tuna being one of the most consumed fish in American households, this is a must read for the health of you and your family.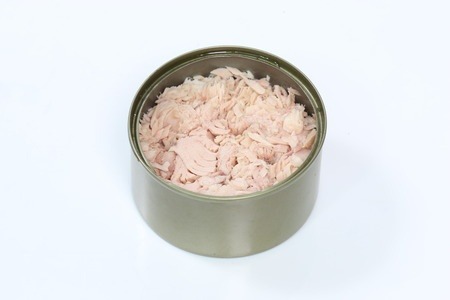 Canned tuna is convenient, low calorie (depending on what you mix it with), delicious and versatile. I remember many years ago tuna being the staple of many of my friends' and my diets for losing weight.  Weight Watchers anyone??
Tuna contains a modest amount of Omega 3s, but given the fact that we don't consume enough of healthy Omega 3s in our diet, I say take them where you can get them.
I would bet that most everyone has a can or two of tuna in their pantry but, really, how healthy is it?
Tuna is known for having high levels of mercury. One 4 oz can of albacore white tuna averages 40 mcg of mercury, and a can of light averages around 13 mcg.
The FDA states that we are safe to consume up to 7 mcg of mercury a weekfor every 22 pounds we weigh. To put that in perspective, that would be 45 mcg for a person weighing 140 lbs. For a child that weighs 40 lbs, that safety level is 13 mcg. Remember, this is PER WEEK!  It's important to remember that mercury at any level is not safe, and it can accumulate in our bodies over time.
Mercury can effect the nervous system (something that's critical for a developing child), lead to memory loss, cause balance problems (think about the elderly people in your life) and is often associated with irritability.
So, lets get to the bottom line. Avoid tuna that that has been caught using gill nets or most longline methods. That includes Chicken of the Sea, Star-Kist and Bumblebee….Avoid.  
The good news is, there are safe brands of tuna that are caught sustainably using trolls and poles.
RECOMMENDED BRANDS
Raincoast Trading. Raincoast Trading ALBACORE TUNA does not present a health concern in regard to mercury accumulation because they are small, immature fish that are harvested at only a few years of age and have not had time to accumulate the quantities of mercury that are deemed unsafe by the Canadian Food Inspection Agency (CFIA) or The US Food and Drug Agency (FDA).
Wild Plant Tuna is 100% sustainably caught seafood for all packaged products. They source their tuna exclusively from pole and troll catch fisheries, never using long-line gear. Available in Albacore or Skipjack Light, all of their tuna is cooked just once in the can, retaining all of its natural juices and Omega 3 oils, and is packed in cans with no added water or oil. So don't drain the juice, it's chocked full of Omega 3s! The smaller fish they catch are lower in mercury. This by far is my favorite tuna. It's widely available here in southern California.
The only drawback is these tuna brands can be costly depending on where you purchase them. At many health food stores a 5 oz can of Wild Planet can cost $4.35 or $8.65 for a 6 oz can.
NEWS ALERT! I've recently discovered a new online shopping experience where you can buy Whole Foods products at low Costco prices!  With a low monthly membership fee of less than $5 a month, you can save from 25%-50% on items you've only been able to find at high priced health food stores which have substantial overhead. Not so with an on line store. Thrive Market  is offering 15% off your first on line order when you sign up for membership. The yearly membership comes to $59.95, similar to Costco, and the savings adds up!  Plus shipping is FREE of orders over $49. On the first order I placed, I recouped almost half of my membership fee, and it will only take one or two more shopping "trips" to be in the green. Plus, the convenience of not leaving the house, parking, and standing in line is a real time saver. Additionally, you can be assured that all the products at Thrive Market are of the highest quality, organic and non-toxic. You can shop by categories such as Paleo, Vegan, Gluten Free and Raw.
 Shopping at Thrive Market is not only cheaper than high end markets, but it often matches or even beats Amazon and Vitacost prices!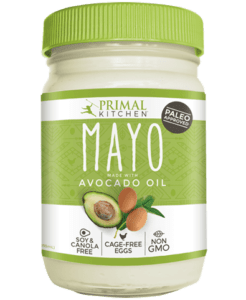 You'll find Wild Planet tuna for only $2.95 for a 5 oz can, and $5.95 for a 6 oz can. That's a 29% and 31% savings respectively. While you are shopping look for the Primal Kitchen Mayo (Paleo approved). It's made with Avocado Oil, Organic Cage-Free Eggs, Organic Egg yolks, Organic Vinegar, Salt.  No sugar, hydrogenated or GMO oils. Perfect to make tuna salad guilt free! And you'll save 25% at Thrive Market.
Source: Nutrition Action April 2015
Comments
comments