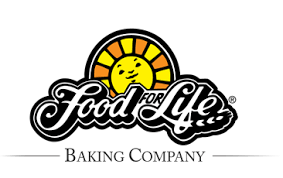 Food for Life sprouts the grains in most all of their products to release important nutrients for a healthier product. In some cases they use more than 18 grains and seeds from all over the world in a single loaf of bread, so you can benefit from the most nutrient rich, wholesome products out there. Food For Life also offers bread products that are yeast-free, gluten-free, vegan and diabetic-friendly.
I've been a fan of their sprouted non GMO corn tortillas for years. Four simple ingredients: Organic sprouted corn, water, sea salt and lime. They use NO GMO ingredients, don't use anything artificial – no preservatives, shortenings or refined sugars. They offer a wide variety of breads, tortillas, buns, english muffins and more.
You can find a product to suit your specific health condition. Learn more here. But one of the most interesting products they make is an Exotic Black Rice Tortilla. Black Rice contains natural anthocyanin antioxidants – the same you find in blueberries and blackberries. It's considered a super grain loaded with vitamins and minerals too. These gluten free tortillas are delicious!
Coco Libre coconut water is delicious! Their organic coconut water is non-GMO, has no added sugar and is low calorie while offering 5 electrolytes. This is great hydration on a hot day or after working out. They also have a protein drink that offers 15 grams of milk protein from grass fed cows and has no carrageenan which can be a gut irritant to many people. These protein drinks are great as a 150 calorie snack or even a meal on the go.
The sparkling coconut waters are a great replacement for sodas with only 20 calories per can and no added sugar. This is not your typical coconut water company. All the coconuts used are certified organic. You can buy it on line or search for a store near you that carries it.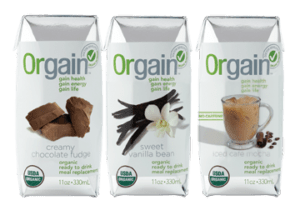 I've been a fan of Orgain from the brands' very beginning when they only offered prepackaged ready to drink shakes. These shakes contain none of the harmful ingredients found in traditional "meal replacements" such as GMO soy and sugar, artificial sweeteners, and carrageenan. Orgain's founder is a cancer survivor and medical doctor who is married to a holistic nutritionist. Together they created so many healthy products.
The protein powders are more economical and truly delicious. They are made with plant based protein from rice, chia seed, hemp seed and pea protein. But the pre-made shakes are also great to have on hand for times in need of a quick meal or snack. I recommend them to clients who are having dental problems, as a way to get the most nutrition in the easiest way.
Organ is great for seniors who may be having a hard time chewing, for others who are having dental work done. I wish Orgain had been around when I broke my jaw and was wired shut for 2 months. I would not have suffered from lack of nutrition and hunger. Find coupons here and try it for yourself! My favorite is the vanilla. You can also find Orgain shakes at Costco!
Comments
comments