Welcome to the PET PRODUCTS section of Karen's Selections, a trusted list of healthy products personally approved of by Holistic Nutritionist Karen Roth.  In fact, these are products that we use!  Click on the picture to visit company website.

Antler Chewz are 100% pure dog treat made from naturally shed deer antler.  Promotes oral care, rich in essential organic minerals, good for your pet and the environment.
Ark Naturals has natural solutions for your pet from head to tail. Riley LOVES the breath-less brush-less toothpaste. And it keeps his breath sweet smelling!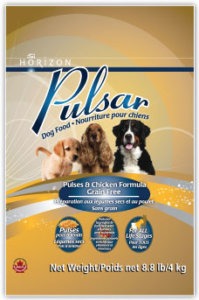 Pulsar dog food from Horizon rocks!  This is what we feed Riley!  Horizon Pet Nutrition is an independent, Canadian owned and operated developer and manufacturer of innovative, healthy and trusted pet foods. Their process retains and preserves the key elements found in fresh, raw ingredients through lower temperature cooking.