Everyone loves potato chips, and yes they are my guilty pleasure from time to time. Obviously the best potato chips are the ones you make at home, but really who has time for that?  Not me!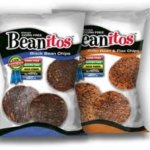 Enter in my new favorite snack. Beanitos Bean Chips. These chips are corn free so they are low glycemic. And honestly Americans could cut back on all the corn products they eat. Most are empty calories like corn chips, crackers made with corn ingredients, and corn syrup in many bottled beverages.  Beanitos are gluten free, soy free (no GMOs – yeah!) trans fat free, and cholesterol free.  One serving (10 chips or 1 oz) of Beanitos contains 5 grams of fiber. That's more than some potato and corn chips have in a whole bag! Plus the bonus of eating fiber rich foods is you fill up faster…..and eat less.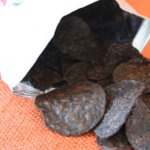 These chips contain 4 grams of complete protein in one serving and are low in sodium. They even contain Omega 3s from added flax seeds. Could these actually be considered healthy?  I would say that nutritionally, they are a superior snack.
Oh and did I mention they are made of black or pinto beans? Beans are loaded with health benefits and many avoid them because of the "side effects." You know what I'm talking about. Bonus! Beanitos will not cause gas. The company's natural proprietary process eliminates the common side effects some people associate with eating beans or bean-based products.
Super bowl is coming up; consider serving these healthier chips at your party. Click this link to find a store near you. http://beanitos.com/where.html
For a refresher on the health benefits of beans, view video below by clicking on the photo.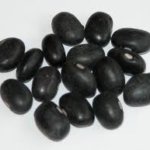 Comments
comments