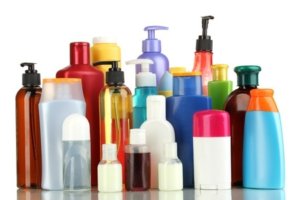 We live in a very toxic world and those toxins build up inside us over time.  If your body's detoxification system isn't functioning correctly, or is overloaded, you may experience symptoms ranging from being sensitive to smells such as perfume or even gas fumes, to more serious problems such as migraines, unexplained rashes or other skin disorders, weight gain, insomnia and fatigue.
Thousands of chemicals are allowed in our body care products, many of which won't cause a reaction to our skin, but can actually be causing long-term internal damage. Do you ever wonder why there is an increase in autoimmune disorders and cancer? Part of that may be attributed to our daily exposure to chemicals we use when we shower and get ready for the day.
In 2004 the Environmental Working Group (EWG) assessed the ingredients in 7,500 body care products for safety purposes. They found that 70% of the products contained ingredients that can be contaminated with impurities linked to cancer. They also found that one of every 120 products contained ingredients certified by government authorities as known or probably human carcinogens. Additionally, they found that 55% of these products contained penetration enhancers, which increase the absorbtion of these ingredients through the skin and into the bloodstream. Scary stuff.
Okay, here's what you need to know.  The cosmetics industry is poorly regulated. That's a fact.  Manufacturers are allowed to use any ingredient they choose without approval by the FDA. In many cases, product performance outweighs safety concerns.  You do have tools at your fingertips to help you protect yourself.  The EWG has a fantastic website where you can look up your skin care products to get a safety level. The safest is 0-2, with moderate being 3-6 and high hazard being 7-10.  Your goal is to have most, if not all, of your skin care products in the 0-2 range. This includes hair care products, lotions, sunscreens, nail care, soaps, deodorant and cosmetics.
Visit the EWG website and check out how safe your products are. And if it all this seems overwhelming, just start with what is in your shower. Why?  Because while in a hot shower, you are the most vulnarable with every pore open on your body absorbing toxic chemicals.  Here's the EWG website: http://www.ewg.org/skindeep
This week I am giving a shout out to a wonderful deodorant product that's safe and effective.
Lavilin Deodorant
Most everyone uses antiperspirants on a daily basis.  Many, in fact, apply it after a shower.  And women often apply it on freshly shaved underarms.  The problem here is in the ingredients!  Many antiperspirants contain Aluminum that, once absorbed, accumulates in the bones, brain, liver and kidneys. Aluminum also robs the body of magnesium, calcium and iron.
Parabens are another problem.  They are derived from petroleum and are suspected to raise levels of estrogen and interfere with estrogen receptors. They may also impair fertility and lead to cancer.
Alcohol is yet another ingredient in most antiperspirants and "natural" deodorants. It can cause systemic contact dermatitis, eczema and is very drying to the skin.
Then there is "fragrance." Companies are not required to disclose which chemicals are used for fragrance. Most are derived from petroleum, and one single fragrance can have hundreds of different chemicals that can irritate the skin, lead to headaches, dizziness, upper respiratory irritation, and even skin discoloration.
There are a number of healthy antiperspirants on the market but the one I really like is Lavilin.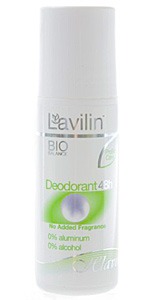 The original Lavilin deodorant was developed over three decades ago when scientists experimented with natural, effective deodorants to combat body and foot odor for soldiers living in close quarters. They found that rather than trying to mask the odor, the most effective method was to target and neutralize the root cause of the odor. They did this by neutralizing the odor-causing bacteria with natural plant oils, NOT by using pore-clogging aluminum to eliminate sweating (which is a natural bodily function).
Lavilin is free of aluminum salts, alcohol, parabens, phthalates, BHT, and petrolatum. And one application can last up to at least 48 hours. Bathing and showering, sports and strenuous physical activities do not interfere with Lavilin's effectiveness.  I can vouch for how great it works.  The key is to "detox" your underarms. Use Lavilin every day for 7 days while your body releases the chemicals from your current deodorant. Then you should only need to use it every other day and, for some, it can last up to 7 days!  Watch this video on a test done using Lavilin on a group of firefighters. http://www.lavilin.com/press-and-news.html 
To learn more about safe and natural options for alleviating symptoms of hormone imbalance, and other health conditions, contact Karen Roth at 818-400-5410 or visit www.KarenRothNutrition.com Offices in Carlsbad, Sorrento Valley and Mission Valley in San Diego.
Comments
comments