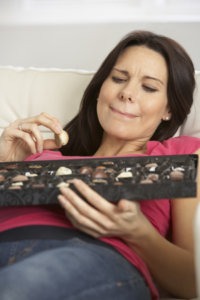 Can't stop with just one cookie?
Must have something sweet after a meal?
Are you out of control with sugar?
Do you feel helpless?
Have you just given up trying?
If you want to know how to immediately stop those cravings, keep reading because I found something truly original and most of all….Effective!
One of my clients' biggest obstacles is sugar cravings.
Whether it's emotional or physical, the ability to not eat something sweet is out of reach. What if I told you that you could simply dissolve away your sugar cravings? Too good to be true? Read on!
While at the Natural Products Expo this month, I came across a unique product called Crave Crush. It's a lozenge that you dissolve on your tongue and it instantly eliminates your sugar craving!
Here's how it works. Crave Crush binds to sweet taste receptors, suppresses sweet taste, and helps reduce sugar cravings in seconds. And, it lasts for an hour, long enough to get your mind off that sweet treat. You may be asking, how is this possible?
Crave Crush contains gymnema (gym-knee-muh), a natural leaf extract from the gymnema sylvestre plant and a staple in eastern medicine for over a thousand years. Gymnema binds to sweet taste receptors, preventing activation of these receptors by sugar molecules. This is one simple product with simple ingredients. Crave Crush is made from only natural ingredients: gymnema, zinc, sorbitol, and mint.
When you order the product directly on their website they offer
free shipping on all orders. Another special they are offering now is on their 60 count which saves around $8.
This is a game changer! Check out their website for more information or click on the graphic below.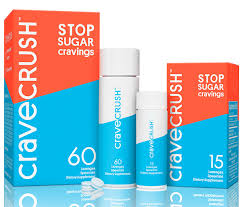 Comments
comments